In July, up to four of the world's most promising young mathematicians will receive a Fields Medal, one of the discipline's highest honours. But the prize, awarded every four years, has honoured only one woman since it was inaugurated in 1936.
Even as some university mathematics departments have slowly been getting more diverse — and as women earn a larger proportion of PhDs in what used to be an nearly all-male field — mathematics' top prizes are still almost exclusively going to men.
It's a problem shared by many prestigious science awards. Some prize-giving organizations are making tentative attempts to increase diversity among nominees and in the prize committees that make the decisions — mirroring steps taken by the Royal Swedish Academy of Sciences, which awards the Nobel prizes. But in a community that tends to work by consensus and is not accustomed to rapid change, researchers expect progress in mathematics to be frustratingly slow.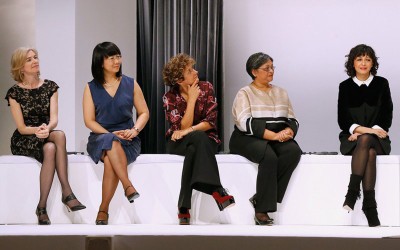 Women less likely to win major research awards
"When it comes to the final selection, women are often seen as 'not quite enough'," says Kathryn Leonard, a mathematician at Occidental College in Los Angeles, California, who is president of the Association for Women in Mathematics (AWM), headquartered in Providence, Rhode Island. Some female mathematicians receive less recognition than do men with comparable achievements, she adds. "All of this is magnified several times over for women of colour."
Although many scientific organizations have been vocal about the steps they are taking to encourage diversity, some mathematicians have been more reluctant. The mathematical community is especially keen on meritocracy and on avoiding the stigma associated with measures such as quotas. But assessing merit is itself not an exact science, says Jess Wade, a materials scientist at Imperial College London who is known for running science-outreach projects aimed at improving diversity. "I truly believe that it's a really lazy excuse to say 'we're just awarding excellence'."
However, some researchers — including ones who are involved in choosing the winners of the Fields Medal — say that there is too much focus on major awards, and point out that by some other measures, women are making solid progress in the field.
A man's world
The Fields Medal announcement is due on 5 July in Helsinki, on the eve of the International Congress of Mathematicians (ICM), which is held every four years. This year's congress was originally planned to take place in Saint Petersburg, Russia, but will instead be held virtually in response to Russia's invasion of Ukraine.
The late Maryam Mirzakhani is the only woman to have won the medal; she was also the first Iranian awardee. And there is only one woman among the 25 laureates of the similarly prestigious Abel Prize, awarded by the Norwegian Academy of Science and Letters: Karen Keskulla Uhlenbeck, who won in 2019.
The Shaw Prize in Mathematical Sciences — another award coveted by mathematicians — has also gone to only one woman so far, Claire Voisin in 2017. The Wolf and Crafoord Prizes have never honoured women in the field of mathematics. Neither has the US$3-million Breakthrough Prize in Mathematics, founded by Russian billionaire Yuri Milner.