English football has been dominated by two fantastic club sides over the past few seasons – Manchester City and Liverpool.
Both sides fell just short of historic seasons though. With a week to go Liverpool were chasing an unprecedented quadruple but, after their 1-0 Champions League defeat by Real Madrid, they end with just the Carabao Cup and FA Cup.
Although City won their fourth Premier League title in five years – beating Liverpool by a point – that was their only silverware of the season.
That got us thinking about the game's greatest club sides of all time. We have profiled 10 legendary teams – with only one great side from each club – and you can vote for the best at the bottom. If you select 'other', let us know which side you would have picked in the comments.
Torino 1947-48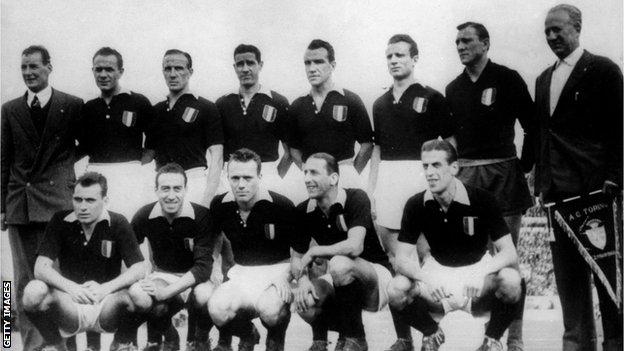 Torino may be known these days as Juventus' less illustrious neighbours, but in the 1940s they were the kings of Italian football, known as Il Grande Torino.
On 4 May 1949 they were on the verge of a fifth consecutive Italian title – either side of World War II and unbeaten at home in more than six years – until everything changed forever.
That day 31 people died in the Superga air disaster including 18 Torino players – practically their whole squad.
It is hard to pick the season they were at their best – they won the Double in 1942-43 – but in 1947-48 they won Serie A with 125 goals and a goal difference of +92.
Real Madrid 1959-60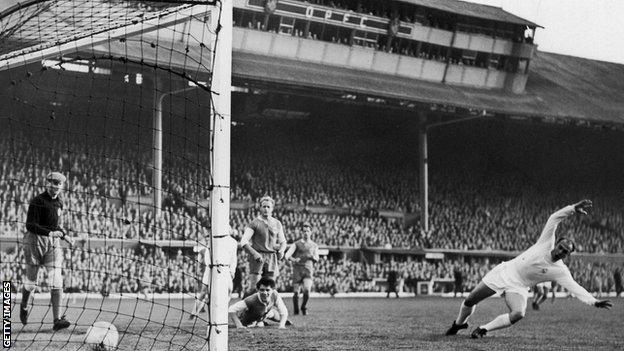 Real Madrid did not just dominate the European Cup in the early years, they basically were the European Cup.
They won the first five tournaments from 1955-56 to 1959-60. Even today only AC Milan, Liverpool and Bayern Munich have won more than five European Cups or Champions Leagues.
Real also won 12 Spanish league titles between 1954 and 1969 – but it was a season they did not win La Liga that was considered one of their best.
In 1959-60 they scored 92 goals in 30 La Liga games to finish level on points with Barcelona, but lost on goal difference.
That was the year Alfredo di Stefano and Ferenc Puskas scored seven goals between them in the European Cup final as they beat Eintracht Frankfurt 7-3.
Santos 1962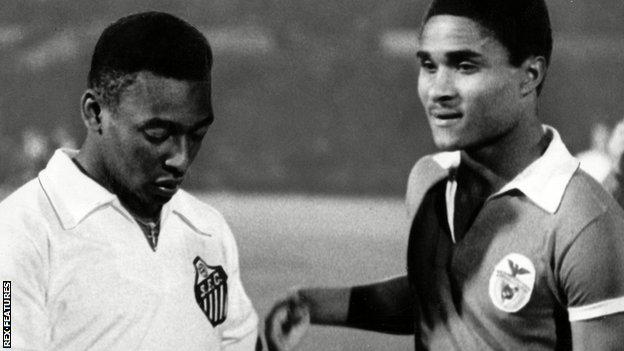 Pele's Santos dominated Brazilian football in the 1960s, winning six national titles and two South American crowns in the Copa de Campeones de America – now known as the Copa Libertadores.
In 1962 they won four trophies – the Brazilian title, South American title, state championship and Intercontinental Cup, scoring 157 goals in 46 games.
In 1963 they again won the national, continental and world competitions.
Santos also went on a run of 54 games unbeaten between November 1960 and October 1963, a world record at the time.
They could have won more trophies but did not enter the Copa Libertadores from 1965, instead travelling the world to play lucrative friendlies.
Celtic 1966-67
Only one European side has ever won the version of the quadruple that, up until the final minutes of the Premier League season, Liverpool were hoping to achieve – Celtic in 1966-67.
They won the Scottish league, Scottish Cup, Scottish League Cup and the European Cup (plus the Glasgow Cup to make it technically a quintuple) – scoring 196 goals.
Their 2-1 win over Inter Milan in Portugal made them the first British team to win the European Cup – leading to their nickname the Lisbon Lions.
Manager Jock Stein said: "Winning was important, but it was the way that we won that has filled me with satisfaction. We did it by playing football; pure, beautiful, inventive football. There was not a negative thought in our heads."
Famously all 11 players came from within 30 miles of Celtic Park, a feat unimaginable in today's game.
This season was during a run of nine consecutive league titles.
https://www.riveroak.ca/profile/ver-eiga-go-toubun-no-hanayome-online-2022-repelis/profile
https://www.riveroak.ca/profile/watch-top-gun-maverick-2022-online-free/profile
https://www.riveroak.ca/profile/ver-doctor-strange-en-el-multiverso-de-la-locura-repelis-online/profile
https://www.riveroak.ca/profile/watch-jurassic-world-dominion-2022-onlone-free/profile
https://www.njceh.org/profile/ver-top-gun-maverick-2022-cuevana-online/profile